PhD student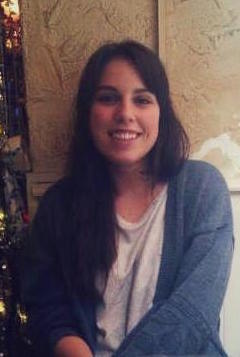 Contact
Email address: ccaban01@mail.bbk.ac.uk
Twitter: @cynthiacabanas
Supervisors
Dr Tim J Smith – Birkbeck, University of London
Dr Atsushi Senju – Birkbeck, University of London
Research interests
How do we understand and share the experiences of different characters in a movie? Similar to real life, film viewers attribute mental states to movie characters through a process known as Theory of Mind (ToM) and frequently emotionally engage with them responding with appropriate affects, such as empathy or sympathy, among others. Although film-watching is inherently a social activity, sociocognitive demands have been neglected in prior cognitive investigations of film narrative comprehension.
Using a range of behavioural, eye-tracking, physiological and neuroimaging methods, this PhD project aims to examine how and whether viewers can systematically and continuously track and maintain film characters' (true or false) beliefs as well as ignorance. It will also explore how they track the emotional implications of these beliefs and how this influences what pay attention to. Secondly, the project will investigate how mentalizing processes may be influenced by (a) cinematic formal features (e.g., shot scale or music) and (b) individual differences such as atypical ToM development as it is common in Autism Spectrum Disorder (ASD). 
This PhD project is funded by the Economic and Social Research Council.
Publications
Cabañas, Cynthia, Atsushi Senju, and Tim J. Smith. "Dramatic Irony: A Case Study in the Mutual Benefit of Combining Social Neuroscience with Film Theory." Projections 16.1 (2022): 84-104.
Education
PhD in Psychology – Film Cognition
Birkbeck, University of London
October 2020 to present
Dual Masters MSc Brain and Mind Sciences
1st Year: University College London (UCL)
2nd Year: Université Pierre et Marie Curie / École Normale Supérieure Paris (UPMC/ENS)
September 2017 – September 2019
MA in Neuropsychology
Universidad Camilo José Cela (Madrid, Spain)
September 2015 - September 2016
BSc in Psychology
University Complutense of Madrid (UCM)
Neuropsychology Itinerary; Bilingual Modality (English-Spanish)
September 2011 - June 2015
Internships and Research Assistant Positions
Research Assistant at Motivation Brain Behavior lab (Institut du Cerveau et de la Moelle Epinière / Institute of Brain and Spinal Cord), Paris, France
Under supervision of Dr. Jean Daunizeau and Dr. Emmanuel Mandonnet                   
September 2019 – August 2020
Neuropsychology Intern at CEADAC / Centro de Referencia Estatal de Atención al Daño Cerebral (State Care Centre for Brain Injury), Madrid, Spain                   
April  2016 –  April 2017
Neuropsychology Intern at Hospital Clínico San Carlos, Madrid, Spain                    
April 2015 – June 2015
Awards and Funding
ESRC +3 PhD studentship (2020 – 2023): Fully funded studentship to cover PhD fees (£4,327), living expenses (£17k per annum), and research expenses (£2,250).  
ESRC Advanced Quantitative Methods (2020): funding towards gaining skills in quantitative methods (£2,250).
"La Caixa" Scholarships for Postgraduate Studies in European Universities (2017-2019): Fully funded studentship to cover MSc fees (£16,000), living expenses (£17k per annum), and other travel expenses