Podcast & Roundtable Events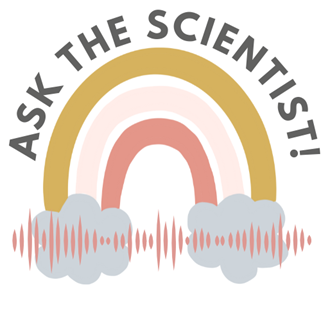 Do you have questions about things like screen time, your child's sleep or their development?
Have you always wanted to tell us scientists what it is we really should be researching?
Parents today are continuously presented with child development information on social media applications. Much of the presented information is not evidence-based and not tailored to the specific interests of parents.
Our goal is to provide parents with a platform to learn about current scientific research on child development and for parents to provide scientists with input as to what research is most meaningful to them. 
Who are we?
Maheen and Louisa: we completed our PhDs in child development and psychology and are now researchers at the Birkbeck BabyLab & ToddlerLab.
We want to bring parents and researchers together in an informal setting to talk all things science and child development! To achieve this we will hold in-person roundtable events and release our podcast, "Happy Little Minds – Ask the Scientist".
Roundtable Event
Our next roundtable event will be on Wednesday 21st June 2023 from 10-12. It will be a special edition collaboration with our friends from STRIDES and a focus on diversity. STRIDES aims to increase diversity in developmental science.
This in-person roundtable event will take place at the ToddlerLab at Birkbeck University. Parents can chat to each other and to some of our BabyLab & ToddlerLab researchers.
There will be tea, coffee and biscuits and for those that are interested, a lab tour afterwards! All babies and children are welcome to come along too - we will have a play area.
The more the merrier! Please feel free to bring a friend or family member! If you attended one of our previous roundtables, you are very welcome to come again - we have a new selection of researchers for you to speak with.
Podcast
Our podcast is live! Episodes will cover a range of topics including empathy, screen time, sleep, perinatal mental health and more.
Click the link to listen as they are released! https://feeds.transistor.fm/happy-little-minds-ask-the-scientist 
During each episode a parent asks a scientist all the questions that they can think of on a specific topic related to child development.
Playlist
Episode 1: maternal mental health featuring Dr Silvia Rigato from Essex Babylab
Episode 2: we talk all things empathy with Dr Chiara Bulgarelli
Upcoming episodes will cover screen time and sleep
Message us!
Please let us know what you think of our episodes. If you are a parent and would like to interview a researcher, register your interest! https://www.instagram.com/happy_littleminds/?hl=en