Postdoctoral Researcher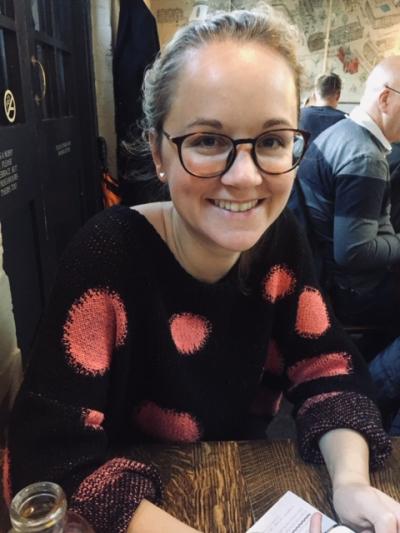 My main research interest focuses on the effects of poverty and culture on language development, and in particular on vocabulary growth and language processing efficiency, within the second year of life. I am also interested in the relationship among early exposure to linguistic stimulation, early brain responses to social cues and later language outcomes in infants reared in disadvantaged settings. I am also interested in the neural correlates underlying the processing of vocal emotional cues in early development. 
Education:
2013-2018

PhD Psychology, Lancaster University, Lancaster, UK

Thesis director Dr Elena Geangu, Dr Eugenio Parise and Dr Gavin Bremner.

 

2012-2013

MSc Developmental Cognitive Neuroscience, Distinction, Durham University, Durham, UK

Thesis director Dr Alexandre Schaeffer.

 

 

2005-2011

BSc Psychology, University of Balearic Islands, Palma de Mallorca, Spain

Thesis director Dr Gloria Garcia de Banda & Dr Mateu Servera.

 
Publications:
Crespo-Llado, M.M., Vanderwert, R.E., & Geangu, E. (2018). Prefrontal EEG asymmetry and its relation to emotional responses to peers' emotions in 8-month- old infants. Scientific Reports, 8 (1), 17152.
Crespo-Llado, M.M., Vanderwert, R.E., & Geangu, E. (2018). Individual differences in infants' neural responses to their peers' cry and laughter. Biological Psychology, 135, 117-127.
Kaiser, J., Crespo-Llado, M.M., Chiara, T., & Geangu, E. (2017). The development of rapid facial responses to others' emotions in infancy. An EMG study. Scientific Reports, 7(1), 17500.
Roome, H., Towse, J.N. &Crespo-Llado, M.M. (2018).Contextual support for children's recall within working memory. Quarterly Journal of Experimental Psychology, 1747021818804440.