Online Survey "BabySound":  What Do Infants Prefer Listening To?
We are all surrounded by sounds, but we like some sounds more than others. But which sounds does your baby prefer? Together, we can find out about this by carefully observing changes in your child's behaviour while listening to a sound. And this is exactly what we do in this study!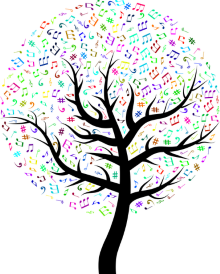 Who Can Take Part?

Babies between 4 and
11 months old, together
with 1-2 adults

                

How Long Will It Take?

20-25 minutes

                

What You Need:

• smart phone
• internet connection
What We Will Do:
Information and consent
Questions on age, gender and hearing/visual impairments
Short video clips of babies reacting to sounds
Get into a good position for the task
Set the volume of your phone
Hear 20 sounds and report your baby's reaction
Questions about

your baby's

daily behaviour
We are currently in the initial phase of the study where we try to optimize instructions and procedure for better feasibility. Therefore, we are asking parents to video record the session. We will provide links and comprehensive instructions for both recording and uploading the video.
Are you interested in taking part?

Please get in touch with Elena.