PhD Student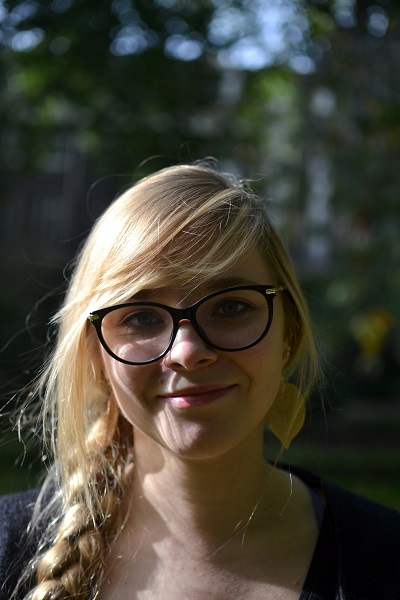 https://www.researchgate.net/profile/Louisa_Gosse
https://www.linkedin.com/in/louisa-gossé-216839111/
Supervisors
Prof Emily Jones (BBK), Dr Frank Wiesemann (P&G), Prof Clare Elwell (UCL)
Research Interests
During my PhD work I aim to investigate relationship between sleep and early neurocognitive development with a focus on learning. The first study, that I am currently conducting at P&G in Frankfurt (Germany) is a longitudinal study that focusses on habitual sleep (sleep over time). Infants are followed for half a year and their sleep is measured using actigraphs and sleep diaries. Their development is tracked using EEG, eye-tracking and developmental questionnaires. The results of this first study will guide the experimental design of my second study, that will take place in at the CBCD. During that study I aim to use NIRS-EEG to examine the effects that different types of learning have on subsequent sleep microstructure during a nap. Other research topics I'm interested in are music-evoked brain plasticity (especially how that might benefit early development) and fNIRS-BCIs.
My PhD project is part of the 
INTERLEARN
 European Industrial Doctorate programme and it has received funding from the European Unions's Horizon 2020 Research and Innovation Programme under the Maria Sklodowska-Curie Grant (Agreement no. 721895).
Education
2017 – 2020  PhD, Birkbeck University of London, UK
2014 – 2016  MSc (Clinical & Cognitive Neuroscience), Maastricht University, NL               
Research Internship & Master Thesis:  "fNIRS Neurofeedback in children with ADHD", CIBSR, Stanford University School of Medicine, Stanford, USA
Clinical Internship & Minor Thesis: "Early diagnostics of dementia", Charité Berlin, Berlin, GER
2011 – 2014  BSc (Psychology with minor neuropsychology), Rijksuniversiteit Groningen, NL
Research Posts
Research Assistant
hemodynamic BCI group, M-BIC, Maastricht, NL
January – July 2017
Neuropsychologist/Research Assistant
EMOSYS, Maastricht, NL
March – August 2017
Research Assistant
Department of Neuropsychology & Psychopharmacology, Maastricht University, NL
February 2015 – July 2015
Undergraduate Research Assistant
Social Psychology Department, Rijksuniversiteit Groningen, NL
2012 – 2013
Publications / Posters
Nagels-Coune, L., Kurban, D., Reuter, N., Benitez, A., Gossé, L.K., Riecke, L., Goebel, R., & Sorger, B. (2017). Yes or no? – binary brain-based communication utilizing motor imagery and fNIRS. 7th Graz Brain Computer Interface Conference 2017
Hosseini, H., Tam, G., Gosse, L., & Reiss, A (2017). 638-A novel fNIRS-based Neurocognitive Intervention for targeted Enhancement of Executive Function Network in ADHD. Biological Psychiatry, 81(10), S258- S259.